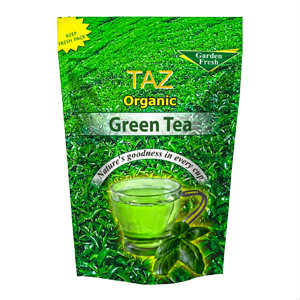 Foil bags are the latest deal in the packaging industry as an effective means of packing. They are becoming the latest trend when it comes to packaging. Cost effective, easy to use, easy to dispose, hygienic, clean and efficient are some of the major benefits of foil bags. Foil pouches has been used from a long period of time especially for carrying food. Earlier aluminum foil bags were used to wrap food in them so that they food will remain fresh and hygienic even after several hours of making it. Every one of us must have used aluminum foils to pack food for either school or office lunches. They have already proven their worth in personal usage. Now due to their effective usage industries are also switching to aluminum foil bag packaging. They are the best deal in the packaging industry and would definitely improve your marketing and reduce your production cost. It is also a fast means of packaging which lasts quite long. Durability is one of the plus points of foil bags.
Now "standuppouches.com" has a variety of foil bags available. You can order the one which suits your purpose best. There are resealable foil bags which ensure that you can reseal your foil bag again after used once. Obviously you cannot use the entire content of foil bag in one go. So, a resealable foil bag ensures that you can seal it again after opening it, meaning you can keep the content inside the bags. One of the major items that use foil bags is coffee. Due to this, coffee foil bags are in the market. Coffee beans need to be kept in a potential container that is strong enough to carry them and also resealable so that you can reseal them every time you open them up to take out some coffee.
Foil bags are quite beneficial for storing food products. In fact the foil bags for food are FDA approved to ensure customers that their food will remain fresh, hygienic and healthy for them to consume after storing in an aluminum foil bag.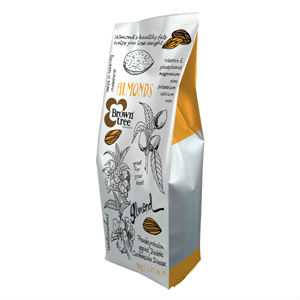 "Standuppouches.com" has been the proud of many varieties of foil bags since 1980, which is about three decades. They have provided their customers with cost efficient and durable aluminum foil bags and foil bags for food. Customers have always been satisfied with their packaging services. So if you are looking for buying any kind of foil bag, be it coffee foil bag or foil bags for food, "standuppouches.com" is the company that you should consider. They have resealable foil bags as well as foil bags with zippers. At "standuppouches.com" you will find foil bags of every shape, color and size. You can choose one according to your requirements. The main choosing criterion is how many grams of content you are thinking about putting into the bag. They have foil bags with capacity of 70 grams to 2 kilograms. They have their products delivered to you by high quality courier services like FedEx and DHL.