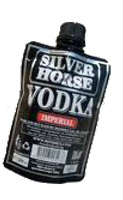 Alcohol is a competitive market and being able to succeed in such a market does not only depend on the product you sell, but also on being able to convince potential consumers to buy what you place in the market. The competition for these products is increasing every day and the brand insignia has become your company's only identity in the eyes of the consumer. In such cases, alcohol packaging does not restrict itself to making sure the product remains fresh and provide a long shelf life. The stand-up pouches used are also a bridge of communication between manufacturers and consumers, thus making wine packaging a medium to attract more clients. We, at Stand Up Pouches, address these needs to give you packaging products that would leave you and your consumers satisfied because satisfaction is considered for a pervasive function in our company.
Stand Up Pouches – An Overview: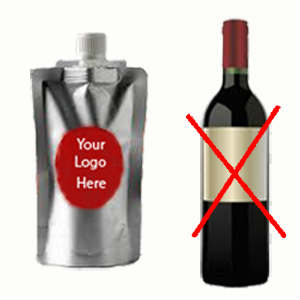 Our company, Stand Up Pouches, saw its inception in 1980. Since then, we have been dedicated to the art of packaging and have developed various techniques and unique protocols to give our clients new and improved products. These products have been able to revolutionize the packaging industry while also giving satisfaction to our clients and their users as well. Through thirty years of service and manufacturing, we have been able to understand, grow, and speculate the trends of the market in which we survive, thus gaining a competitive edge.
The Cutting Edge:
We, at Stand Up Pouches, have put together layers of packaging material to develop our own line of wine packaging and alcohol packaging for other beverages as well. These are beneficial because the multiple layers of material give the bag strength to hold the weight of the product while standing up straight on the market shelf. Moreover, the stand-up pouches prevent the inside contents from spoilage or unwanted penetration, thus increasing shelf life.
Since we at Stand Up Pouches understand the end users need for convenience and comfort, all alcohol packaging is equipped with a spout. This is available on liquid packaging including wine packaging as well to help end users to pour out the liquid without facing too much trouble and avoiding spillage. These standup pouches are also designed in clear bags sometimes to let consumers see the product in the bag before they decide to buy it, helping them be sure of the characteristics, freshness, and appeal of the content.
Sip the Best:
Use stand up pouches for your wine packaging needs and give your consumers the superlative quality packaging you can find at the most affordable prices. Accolade your line of alcohol packaging with our help and make sure you have designs, which are attractive and eye-catching.
Since there is a tough competition in packaged juice marketing, we invite you to visit us, consult with our talented designing team and get your preferred size, shape and your bags printed. All this is available at very affordable prices so visit us now!