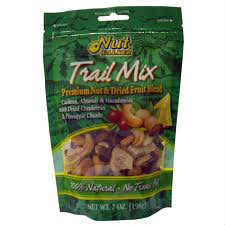 Nuts are yet another product that requires appropriate packaging for retail shelving. Nut packaging is also becoming a major part of the packaging industry. Next time you visit a supermarket, make sure that you give extra effort in noticing the packaging style of various types of products especially food items and other household and consumer items. When you observe closely you will realize that most of the products have pouch packaging style. This not only proves that pouch packaging is becoming highly popular these days but also ensures that it is one of the best way of packing something for selling. It has benefits for both customers and manufacturers. Each of them is satisfied by this packaging in some way or other. In fact you will notice in your kitchen also that the maximum products you have are pouches with either zipper or resealable openings. From the manufacturer's point of view, pouches are a standard way of packaging. Pouches are fast way of packaging which is highly cost effective and also saves a lot of time by reducing the production cycle. It helps in marketing because you can get your own printed pouches which look extremely funky and are good enough to attract customer. They also take less space on a supermarket or kitchen shelf. Customers will definitely prefer this kind of packaging because it is easy to carry and highly convenient to use. You don't need to have an extra special container to keep an item; you can keep it in the pouch itself.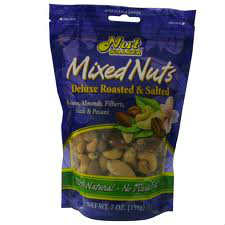 Now let's come to nut packaging. Nuts are becoming highly prudent to adopting pouch packaging. Like beverages coffee and tea, nuts are also suitable for pouch packaging. Here at "standuppouches.com" you will find nut packaging of different shape, size and color. You will find bags with resealable openings or zipper, or simple locked mouths. The choice is yours. The size of various nut packaging depends upon the weight of the content you will fill in it. You will bags with weighing capacity ranging from 70 grams to 2 kilograms. You can also order in bulk without having to worry about any extra shipment cost. The empty pouches are extremely light in weight thereby reducing your shipment cost. Moreover, it is ensured that you will get your order delivered to you within 7 days in any part of the world. This is the courtesy of world class courier services like DHL and FedEx.
There are also organic nuts available in the market and they require eco friendly nut packaging. You will find that too in "standuppouches.com". You will find everything here, from organic nuts packaging to roasted nuts packaging, we have everything available for our dear customers. We even provide extensive packaging for nut roasting equipments. Everything aspect of nut packaging can be covered by us. The nut packaging services are provided at highly reasonable prices and you won't be cheated to pay extra money for anything.