As the world has embraced itself to good health, people have felt the need to go back to the roots or let us say, the buds of tea drinking. Known for its aromatic fragrance, tea has been called the elixir by many aficionados around the world. We understand that you love tea and so for you, the freshness and flavor are the most important.
Welcome to the farm fresh world of Stand Up Pouches! With over 25 years in the packaging industry, we have employed the experience gathered into making the finest in the realm of loose tea packaging. If you are the producers of supreme quality handpicked Carnellia Sinensis, and are seeking to hit the global market with your blend of tea then come to us. We pledge to provide you the best in packaging tea in exceptional stand up pouches.
Why choose our Stand up Pouches?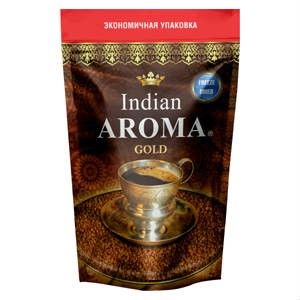 We have the expertise and technology to assist us in making the stand pouches for which we are known globally.
Improper packaging may lead to the tea losing its flavor in less than 6 months and thus it became our priority to see to it that your loose tea remains fresh for a long life. Hence, high barrier bags were the only solution.
Since your end user would be using tea on a daily basis, recurrent opening and closing of the stand pouches may also lead to the damage of the loose tea, hence our stand up pouches are made with slider zippers.
Flat bottom gusseted bags were found to be ideal for packaging tea as they would thus be able to stand on their own in the shelf.
With wide body, they are ideal to print your company insignia to be printed on them and ideal for popularizing your brand name to the world.
Made in silver, gold, blue, green and red, these bags are ready to draw the attention of your customers.
High barrier stand up pouches are made with several films of laminated material stuck together so as to protect your loose tea from over exposure to sun, humidity and everything that may dampen or spoil the real taste and flavor specific to tea.
With our experience, we have crafted superb user-friendly pouches so that the end users do not face any difficulty in opening and closing and even storing loose tea for long time.
Personalized Stand Pouches:
If you desire to have your company brand name printed on your preferred bags, we can get it done in 15 days time and have it delivered to you conveniently and at attractive rates. We trust services of DHL to reach out to you in time.